Monroe Pest Control, Inc. offers as-needed or preventative services to our residential clients who typically experience wide-ranging pest issues. They include (but are not limited to) Ants, wasps, stink bugs, spiders, ground beetles, earwigs, mites, lady beetles, box-elder bugs, rodents, bed bugs, etc.
For common crawling and flying insect issues, Monroe Pest Control, Inc. thoroughly treats the interior and exterior of the home using only EPA-approved materials applied by experienced and licensed technicians.
As Needed Services
Monroe Pest Control, Inc. has many repeat customers as well as new clients who contact us each year to perform remedial services when a pest issue is discovered. We schedule a prompt service, eliminate the existing pest issue, and offer a full warranty.
Upon elimination of an existing pest issue, many of our clients choose a proactive approach and take advantage of our preventative service plan (see below.)
Residential Preventative Services – Spring/Fall Package
Monroe Pest Control, Inc. has many clients who understand that the warmer months of the year bring a degree of pest issues. They are regular clients who schedule preventative treatments to keep these common pests from foraging or nesting in their homes.
We recommend a twice-per-year service that coincides with peak levels of pest activity. Our SPRING/FALL PACKAGE is extremely popular and our clients have expressed tremendous satisfaction not only with the results but also with the fact that they do not have to sign a contract.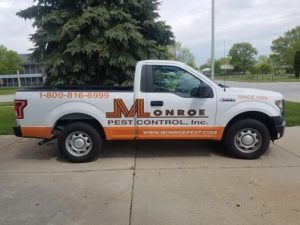 *Spring Service
Our spring service coincides with rising temperatures (March-June) that cause insects to become increasingly active. As these emerging insect populations forage for food and seek suitable harborage areas for reproduction they are encountered in and around the structure.
*Fall Service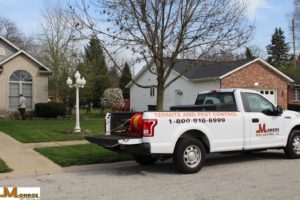 As evening temperatures begin to drop (mid-August-October) insects will begin seeking suitable sites for the purposes of overwintering. The spring service will no longer be effective in repelling this migration requiring that the house once again be treated.
Many of our clients request rodent control during this service given the fact that mice will often move into the structure at this time as well.
Customized Residential Services
While we recommend a twice-per-year, inside-outside service, many of our clients wish to hire us to perform services more regularly to ensure a higher degree of pest prevention. For our "low tolerance" customers we offer tri-seasonal as well as monthly services.
Exterior Only Treatments
For our chemically sensitive clients, we also offer exterior only treatments. EPA-approved water-based insecticides are applied to key pest entry and harborage sites along the exterior of your home or business.